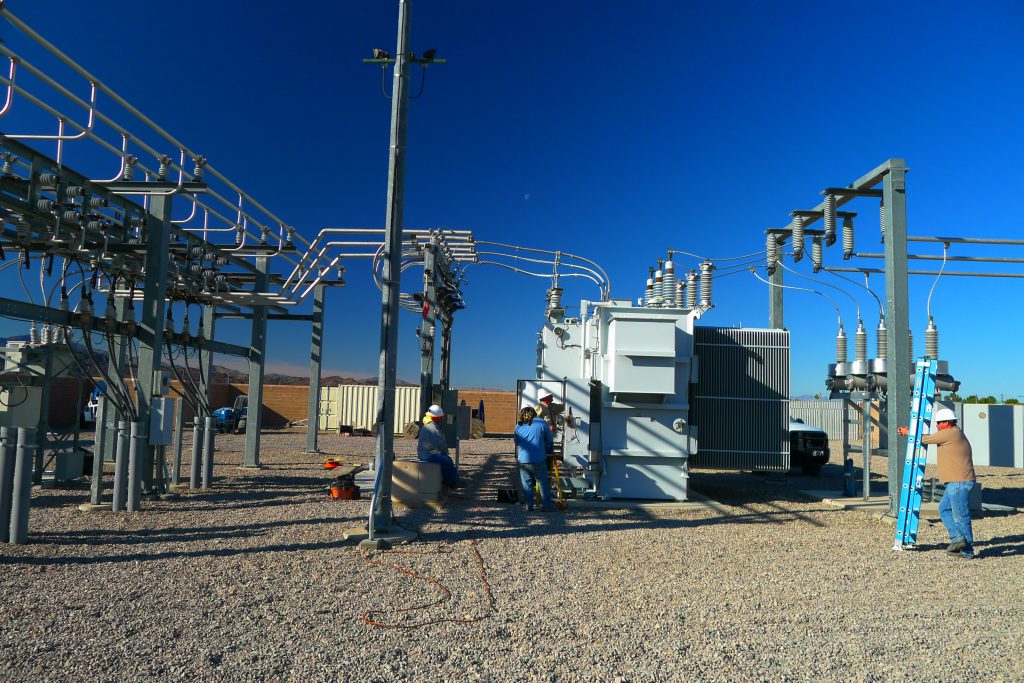 Physical and Electrical Inspection and Testing of Substation Equipment Including Busses, Switchgear, Circuit Breakers, and Transformers.
Mechanical Inspection and Testing of Ground Systems Including Connection Strengths
Electrical Inspection and Testing of Ground Systems Including Fall-of-Potential, Resistance, and Neutral Grounding Resistors
Inspection and Testing of Protective Relaying Including Analog and Digital Inputs and Output Contacts, Logic Functions, LEDS, Display Points, and Targets
Testing of Extra High Voltage (EHV) Circuit Breakers
Circuit Breaker Contact Timing
Doble Testing
Clearances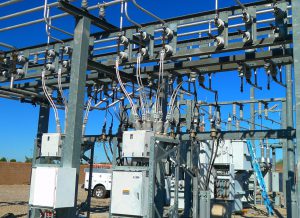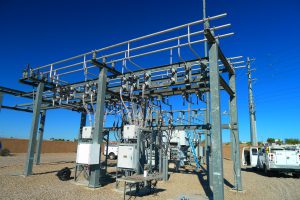 Our Qualified Substation and T&D Inspectors and Construction Managers (CM's)  are certified by IBEW as substation journeymen linemen and wiremen/substation technicians.
Inspectors/technicians/CM's provide Quality Assurance/Quality Control (QA/QC) support throughout the duration of the project including, but not limited to the following:
Ensure all new construction is in conformance and compliance with plan specifications and governing codes, laws, rules and/or regulations.
Notify Company of actual or proposed deviations to specifications and drawings so that changes can be evaluated by Company's Engineer.
Track all deviations to specifications and drawings for use in preparing "As-Built" plans.
Provide daily progress reports on the construction activities, enforcement of the contract, verify that owners specifications and practices are met and review change order requests.
Provide quality control of work, materials and equipment, reject work that is substandard and/or which does not meet governing codes, laws, rules and/or regulations.
Maintain repair item punch list that logs actionable repairs that need corrections by the construction contractor.
Record and adhere to all company and safety guidance's and report any violations including near-misses as soon as they are observed.
Inspect footings depth, diameter, rebar size and quantity, bolt cages, hole stability, concrete material, placement and finishing.
Review and Inspect materials and equipment upon delivery and installation
Access roads and structure pad construction and soil compaction.
Inspect transmission electrical connections.
Evaluate and comply with project permit compliance i.e. storm water pollution permit, threatened and endangered species protection, historical site preservation, fugitive dust abatement, etc.
Inspect wiring of assemblies for accuracy of stripping, soldering, and crimping and for defects such as frayed wires, loose connections, and cracks.
Verify wire and cable length, dimensions, and clearance of parts using precision instruments.
Tests continuity and performance of parts, assemblies and accessories using test equipment. Records acceptance or rejection of parts on inspection report and indicates reason for rejection.